Type

Grade

Grade

Chemical Component %

C

Cr

Ni

Mn

P

S

Mo

Si

Cu

N

Other

Ferrite Stainless Steel

405

0Cr13Al

≤0.08

11.50-14.50

3)

≤1.00

≤0.035

≤0.030

-

≤1.00

-

-

Al 0.10-0.30

409

3cr12

≤0.08

10.50-11.75

≤0.5

≤1.00

≤0.045

≤0.030

-

≤1.00

-

-

Ti(6C-0.75%)

409L

3cr12

≤0.03

10.50-11.75

≤0.5

≤1.00

≤0.045

≤0.030

-

≤1.00

-

-

Ti(6C-0.75%)

410L

00Cr12

≤0.030

11.00-13.00

3)

≤1.00

≤0.035

≤0.030

-

≤1.00

-

-

-

430

1Cr17

≤0.12

16.00-18.00

3)

≤1.25

≤0.035

≤0.030

-

≤0.75

-

-

-

430F

Y1Cr17

≤0.12

16.00-18.00

3)

≤1.00

≤0.035

≥0.15

1)

≤1.00

-

-

-

434

1Cr17Mo

≤0.12

16.00-18.00

3)

≤1.00

≤0.035

≤0.030

0.75-1.25

≤1.00

-

-

-

447J1

00Cr30Mo2

≤0.010

28.50-32.00

-

≤0.40

≤0.035

≤0.030

1.50-2.50

≤0.40

-

≤0.015

-

XM27

00Cr27Mo

≤0.010

25.00-27.50

-

≤0.40

≤0.035

≤0.030

0.75-1.50

≤0.40

-

≤0.015

-

Martensite stainless steel

403

1Cr12

≤0.15

11.50-13.00

3)

≤1.00

≤0.035

≤0.030

-

≤0.50

-

-

-

410

1Cr13

≤0.15

11.50-13.50

3)

≤1.00

≤0.035

≤0.030

-

≤1.00

-

-

-

405

0Cr13

≤0.08

11.50-13.50

3)

≤1.00

≤0.035

≤0.030

-

≤1.00

-

-

-

416

Y1Cr13

≤0.15

12.00-14.00

3)

≤1.25

≤0.035

≥0.15

1)

≤1.00

-

-

-

410J1

1Cr13Mo

≤0.08-0.18

11.50-14.00

3)

≤1.00

≤0.035

≤0.030

0.30-0.60

≤0.60

-

-

-

420J1

2Cr13

0.16-0.25

12.00-14.00

3)

≤1.00

≤0.035

≤0.030

-

≤1.00

-

-

-

420J2

3Cr13

0.26-0.35

12.00-14.00

3)

≤1.00

≤0.035

≤0.030

-

≤1.00

-

-

-

 

420F

Y3Cr13

0.26-0.40

12.00-14.00

3)

≤1.25

≤0.035

≥0.15

1)

≤1.00

-

-

-

 

3Cr13Mo

0.28-0.35

12.00-14.00

3)

≤1.00

≤0.035

≤0.030

0.50-1.00

≤0.80

-

-

-

 

4Cr13

0.36-0.45

12.00-14.00

3)

≤0.80

≤0.035

≤0.030

-

≤0.60

-

-

-

431

1Cr17Ni2

0.11-0.17

16.00-18.00

1.50-2.50

≤0.80

≤0.035

≤0.030

-

≤0.80

-

-

-

440A

7Cr17

0.60-0.75

16.00-18.00

3)

≤1.00

≤0.035

≤0.030

4)

≤1.00

-

-

-

440B

8Cr17

0.75-0.95

16.00-18.00

3)

≤1.00

≤0.035

≤0.030

4)

≤1.00

-

-

-

 

9Cr18

0.90-1.00

17.00-19.00

3)

≤0.80

≤0.035

≤0.030

4)

≤0.80

-

-

-

440C

11Cr17

0.95-1.20

16.00-18.00

3)

≤1.00

≤0.035

≤0.030

4)

≤1.00

-

-

-

440F

Y11Cr17

0.95-1.20

16.00-18.00

3)

≤1.25

≤0.035

≥0.15

4)

≤1.00

-

-

-

 

9Cr18Mo

0.95-1.10

16.00-18.00

3)

≤0.80

≤0.035

≤0.030

0.40-0.70

≤0.80

-

-

-

 

9Cr18MoV

0.85-0.95

17.00-19.00

3)

≤0.80

≤0.035

≤0.030

1.00-1.30

≤0.80

-

-

V0.07-0.12
Product Show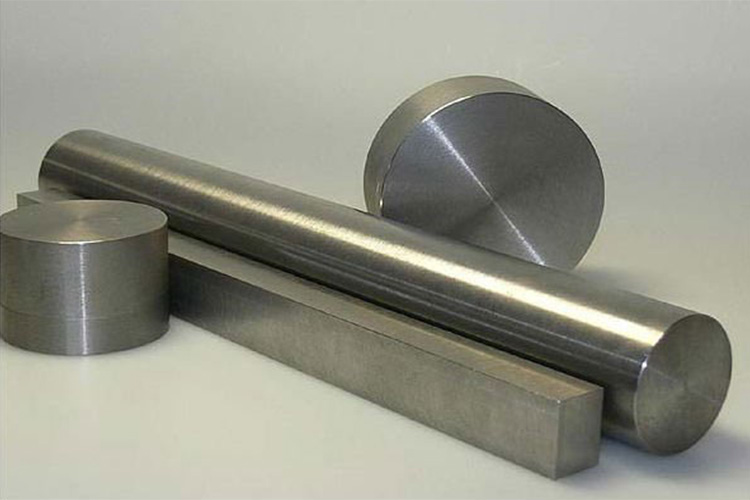 Product Application
Martensitic Stainless Steel Rod is supplied in a comprehensive range of sizes and specifications conforming to British, European, American and International standards. Martensitic stainless steel specifications combine high strength with corrosion resistance, though they are less ductile than other stainless steels types. Grades can offer high tensile and yield strengths with the maximum strength and hardness depending upon the carbon content and the heat treatment applied. The effect of heat treatment is similar to plain carbon or low alloy steels except that with the high alloy content martensitic stainless steel grades can be very sensitive to heat treatment variables. Martensitic stainless steels are magnetic and suitable for many applications requiring strength or hardness with corrosion resistance.
Martensitic Stainless Steel Rod is used in construction field, ships building industry, petroleum & chemical industries, war and electricity industries, food processing and medical industry, boiler heat ex-changer, machinery and hardware fields, etc.
Packaging and Delivery
1. Standard Exporting package.
2. Original package or neutral package.
3. According to clients ' needs.
4. Shipped in10-35 days after payment.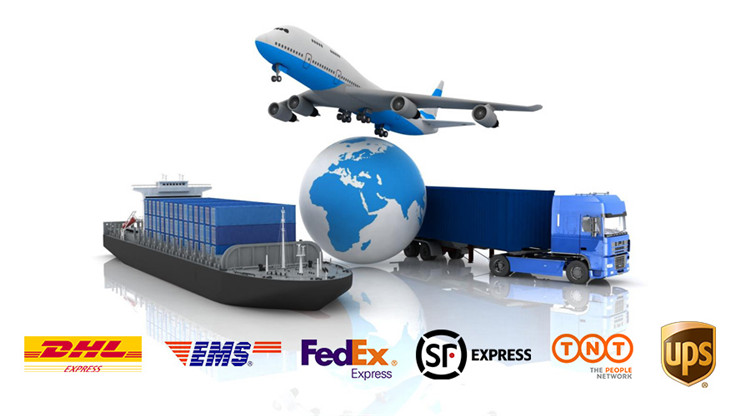 FAQ
Price
Q: How can I get the price?
A: You can contact us through sending inquiry, calling, or get details price list by E-mail.
Delivery
Q: How long is the delivery time?
A: It depends on quantity. Usually, 10-35 working days.
Sample
Q: Can I get sample to check the quality?
A: Of course. We can supply sample, and free for some small value products.
OEM
Q: Do you provide OEM service?
A: Yes, we do. Customized design is available.
Payment
Q: What is your payment term?
A: L/C, T/T, PayPal, Western Union, etc.
Certificate
Q: What certificate do your products have?
A: CE, ISO9001, RoHS, SGS, etc.